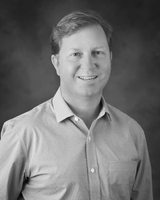 Scott has had ties to Vermont his whole life, living here full-time since 1991. As an Entrepreneur, Business Owner, Consultant and Real-estate developer, Scott's knowledge is a perfect blend between strategy, sales, and understanding real estate opportunities. Scott has developed residential communities and continues to pursue future opportunities for small, affordable, energy efficient homes in Vermont. An added bonus, he has residential construction experience gained over summers during school plus a few years after college.
Living since '91 in the Northern Addison County, in the Champlain Valley, he has garnered an in-depth knowledge of the surrounding towns, schools, recreation and opportunities that makes up these communities and the people who live in them. Between social and business connections, he knows many people locally and is always happy to make recommendations, regardless of someone's interests.
Scott has 3 teenaged girls, lives in New Haven and enjoys all that Vermont offers whether boating, skiing, hiking or biking, the majestic scenery of Vermont never disappoints.