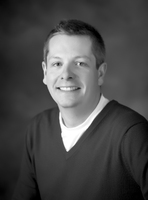 I have spent my entire adult life working with real estate and development projects. The son of a developer from Albany, New York, I purchased my first property in Vermont while still an undergraduate student at the University of Vermont in 1994. After graduating from UVM, I moved to Boston where I practiced real estate law with the nationally recognized law firm of Robinson and Cole LLP. I then returned to Vermont and practiced real estate law with the firm of Paul Frank + Collins P.C. in Burlington.
My passion for real estate extended beyond my legal career to my own personal investment portfolio. During my time as a lawyer, I purchased several multi-family apartment buildings in Burlington. I now own 13 properties with approximately 50 units and 170 tenants in Burlington.
Because of my experience, I am the only real estate broker in Vermont that has sat in every seat at a closing table. I have been a buyer, seller, buyer's broker, seller's broker, buyer's lawyer, seller's lawyer and a bank's lawyer. This experience gives me a unique perspective not shared by other agents in Vermont.
My experience not only provided me with important skills and knowledge for being a real estate broker but it also helped to define the mission for Flat Fee Real Estate. During my time as a lawyer, it became apparent to me that the real estate agents were overcharging their clients. Despite the efficiencies created by advances in technology, real estate agents were still charging clients the same amount for their services as they were two decades before.
I started Flat Fee Real Estate with the simple mission of saving buyers and sellers of Vermont real estate money. I was confident that the market was yearning for an alternative to the antiquated 6% commission model and that if an agency dared to defy the conventional 6% model that the market would respond.
Our track record proves that the market was in fact yearning for an alternative. The Vermont real estate market has embraced our model with open arms and thanks to this our business continues to grow by leaps and bounds.