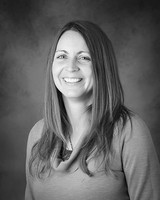 Most of Kelly's career has focused on education and social justice in the non-profit sector. Her passion for real estate solidified when she purchased, flipped and rented out her first investment property and saw the inner workings of the housing industry. After working as a real estate agent's assistant for 3 years, in 2016 she became a licensed real estate agent herself.
Kelly brings a strong attention to detail, holds skills in mediation, and has a calm direct approach to finding clarity in challenging situations.
Kelly is an ordained interfaith minister with a grounded and vibrant spiritual life. She enjoys teaching yoga, meditation, and circle work. Kelly and her fiancé, Robin, spend as much time in nature as possible, biking, hiking, and swimming in the ocean.
Kelly advocates for transparency and authenticity in the home improvement and real-estate industry.