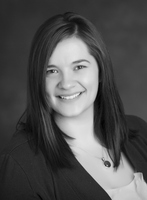 Erin is one of Chittenden County's leading real estate agents, she consistently ranks among the Top 10 Agents in Chittenden County and the State.
Erin's success is in large part due to her ability to quickly connect with her clients and immediately assess their needs and desires. Ensuring that her client's time is maximized while obtaining their property of choice without having to compromise their ultimate needs.
Erin has successfully represented buyers and sellers of condos, townhomes, single family homes and multifamily properties. Prior to becoming an agent, Erin was an extremely successful and well respected property manager in Burlington. At her peak she managed more than 350 units, including rentals and homeowner associations. She is able to draw upon this experience when evaluating the condition of a property and the costs that may be required to fulfill her client's needs and desires.
Here is what some of Erin's clients have to say about her:
"Erin is fantastic. I have to admit that I was a bit skeptical when I first found out about Flat Fee. I really wondered if they would provide the same service as other agents. My concerns were unfounded. We had a very short window within which we wanted to buy a home in Burlington as we wanted our family to be settled before we began new jobs. Erin was phenomenal. She was always available and had great suggestions about how to move things forward. When we were negotiating with the seller we wanted to be able to rent prior to closing because my work was starting and we didn't want the kids to have to be in childcare while living out of a hotel. At first the seller and his agent were quite hesitant, but Erin suggested that we write a personal letter describing our situation. Well this did the trick and we were able to move in prior to closing. Further we were able to move our closing date up by two weeks. Everything went very smoothly and Erin was a very professional presence. It is no wonder why she is in the top 10 agents in Chittendon county for real estate sales!"
Jessica Strolin- Buyer Refunded $7,000 on the Purchase
We just wanted to add our name to the Very satisfied list of customers who have used Flat Fee Real Estate. We originally thought we would use Flat Fee for only the sale of our home. After working with Erin and being completely satisfied with the process and results, we then chose to use them for the purchase of our new home. No surprise that this was just as easy, and the $10,000 plus check I got back from you after the closing was put to good use instead of in a traditional real estate salespersons pocket.
Bill Savoie and Deb Basford - Sellers and Buyers
"Erin was amazing to work with. She gave useful advice on house preparation and took amazing photos. She also returned every email and phone call. I highly recommend working with her." Jonathan Smith - Seller Saved $6,125 on the Sale