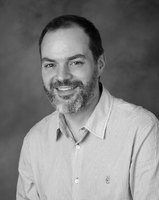 Dave joined the Flat Fee team in 2013 with over nine years' success in retail sales and customer/vendor relations. Understanding clients' interests and promptly attending to their needs are among his specialties. Well versed in numerous print and digital communication technologies, Dave is indispensable in managing the many details necessary to forge successful deals. Dave also brings deep connections to the area through 15 years of ongoing public service as well as a term on Burlington's School Board.
CLIENT TESTIMONIALS
"We choose Flat Fee Real Estate to sell our home in Essex. We contacted Dave and he carefully answered all the questions we had and explained exactly how Flat Fee works. He helped us evaluate the market value of our home and provided an excellent listing. Through the process Dave gave us excellent guidance and addressed any concerns that we had.
The results exceeded our our expectations and helped us save a significant amount of money. For us it was the perfect blend of not having full responsibility to sell our home all by ourselves, and full MLS exposure.
I would highly Dave if you need someone help guide you and get the best price for your home." Ron & Patsy N., sellers - Saved $9,800 on the Sale
"Dave Davidson of Flat Fee Real Estate helped us to sell our condo in Williston in May 2016. It was a pleasure working with him. He helped us every step of the way and was incredibly quick in responding to any questions we had. The whole process was fast and smooth." Richard and Cathy N., sellers - Saved $4,742.50 on the Sale
"With Flat Fee, I got the experience of working with a full-service, hands-on broker at a fraction of the cost. Dave took the time to share an insider's knowledge of Burlington real estate, and when we found a property I loved, his strategic advice about how to make the winning bid without overpaying proved to be spot-on." Owen R., buyer - Saved $4,570 on the Purchase
"Working with Dave Davidson was such a great experience. His knowledge and ability to negotiate and navigate complex matters helped us immensely, and it showed in every conversation. Dave was quick to respond fully to complex concerns, and his ability to coordinate was amazing. He was even able to offer insights on the sale of our home which helped for a smooth process of purchasing our new dream home. We've had other realtors in the past and nothing can compare with Dave's work ethic. We would highly recommend his services to any of our friends. We wish we had heard of Flat Fee earlier!" Dan and Meika D., buyers - Refunded $4,559.50 on the Purchase
"Flat Fee and Dave Davidson were an absolute pleasure to work with! We got 2 offers and 8 showings on our house in Milton in just over a week. Dave's professionalism, work ethic and experience was very much appreciated and he was easy to work with. We saved almost $4,500! Selling or buying a house with Flat Fee VT is a no brainer." Nick S. & John H., sellers - Saved $4,462.50 on the Sale
"We first learned of Flat Fee when we had our home listed FSBO last summer and they reached out to us with a buyer. We not only ended up selling our home to that buyer with their help, but we bought our new home with their help as well. Our realtor Dave was extremely professional and took the time to truly understand our needs all while saving us a significant amount of money!" Andrew and Joanna P., buyers - Refunded $12,274.75 on the Purchase
"Dave and Flat Fee were a huge help in the house buying process. Our agent was always available to answer our questions. And the rebate at the end was great." Nicholas P. and Alexandra G., buyers - Refunded $3,340 on the Purchase
"We were skeptical of Flat Fee at first because the rebate just seemed too good to be true, but it really is just as described. Dave made the entire process very easy, from making suggestions as houses hit the market, helping us negotiate our offer and all the way through closing. He was friendly, knowledgeable and responsive to our needs. He kept us informed every step of the way and the closing went very smoothly with no surprises or issues. Within just a couple months we had purchased our house that we love and received our rebate check back right away. We highly recommend Flat Fee to anyone looking to buy a home." Christopher and Erin R., buyers - Refunded $6,250 on the Purchase
"Dave and Flat Fee did a great job scouting the market for me. I ended up buying the right house at the right time at the right price." Jonathan M., buyer - Refunded $15,000 on the Purchase
"We chose Flat Fee Real Estate for the sale of our home. Dave was incredible and helped us with every aspect of the sale. Flat Fee wasted no time in working with us and was able to advertise or house with incredible photos. Our house was under contract within 4 days of going on the market. We saved $4,077.50 on the sale of our home using Flat Fee.
We also chose to use Dave as our agent for the purchase of our home. Dave learned quickly what we were looking for in the purchase of our new house and sent us daily listings based on our search area and price point. We were grateful to be able to walk though each house and talk about the pros and cons without being made to feel pushed into a purchase. Dave helped us navigate some difficult situations during the purchase of a FSBO and his professionalism never wavered. We saved $8,020 on the purchase of our new home." Stephen and Katja V.
Here's another one....
"Dave came to us highly recommended by more experienced buyers and he did not disappoint in our first time home buying experience. The real estate market in our area is extremely fast paced and Dave did a fantastic job getting us into places quickly and drawing up offers in just a few hours to present to sellers. The place we ended up purchasing (which couldn't be more perfect for a young couple) hadn't been listed for half a day before we were inside and scoping it out. He assisted us in presenting a realistic offer, sent the docs for our signatures timely and even after the contract was signed helped us out immensely when there were issues with the seller prior to closing.
In addition to knowing the area's market, Dave was willing to traipse around Chittenden County looking at different places without ever making either of us feel like we were wasting his time, this was a big concern of mine from friends' horror stories. Another feather in Dave's cap is his easy-going personality which was a huge plus for my husband who arrived at the home buying process full of trepidation about being pushed into buying a place.
My husband and I couldn't be happier with our new townhouse and we are so thankful to Dave for being our right hand guy in the process. We would whole heartedly recommend Dave Davidson and Flat Fee not only for the savings they provide in the expensive home buying process but also for his service." Nikki and Jason M-L., buyers - Refunded $2,938.75 on the Purchase